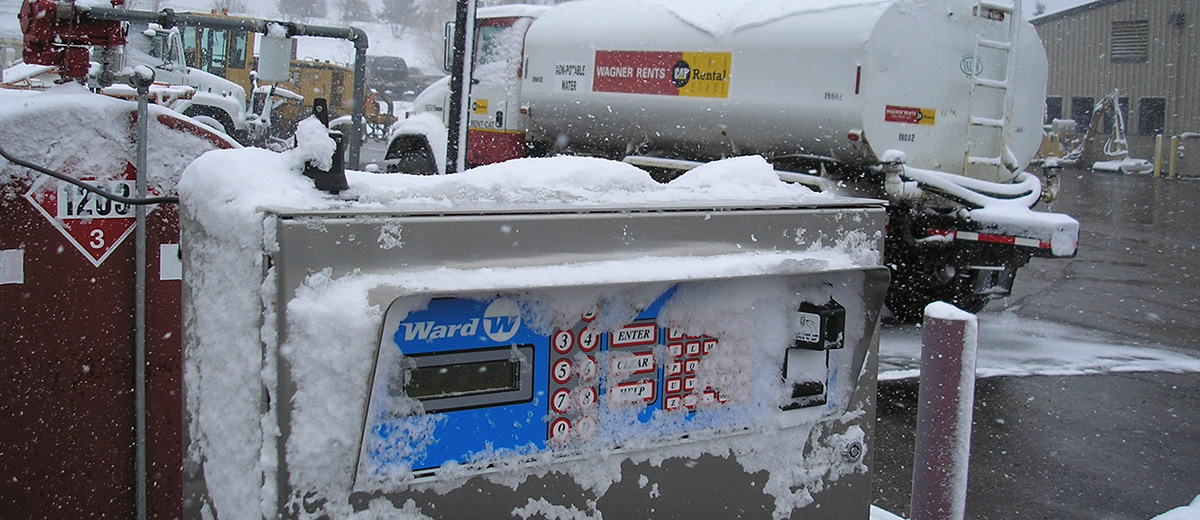 Telematic and fuel management solutions providing actionable data for lower operating costs throughout your fleet
Ward provides intelligent, customized fuel management solutions for site-wide control and automated fuel access for fleets of any size.
You gain the security that every drop of fuel is accurately accounted for, and fleet health is improved through superior maintenance and utilization.
Ward solutions go far beyond fuel dispensing
Custom configurations allow for managing any fuel or vehicle fluid through multiple pumps. Optional components track a vehicle's usage and provide data that help to reduce waste idle time and improve driver habits. User-friendly Fuel View software tracks and manages fuel from storage tanks to vehicle tanks, as well as vehicle and employee data for the most accurate and detailed coverage. Comprehensive, easy to read reports provide the data that fleet managers need to make informed decisions that reduce costs and improve operations.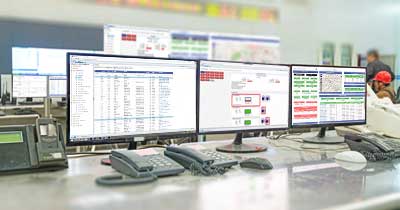 Site-Wide Control
Fuel View Software covers every aspect of running your fleet using preset and custom parameters. At‑A-Glance screens provide detailed insight to the status of every level of sites, overall fleet and individual vehicles.
Secure Point of Access
Fuel Control Terminals are dependable and secure for the most comprehensive fueling access.  Automated authorization ensures rapid fueling and controls multiple fuel and fluid hoses.
Cost Saving Versatility
CANceivers provide secure, automated access to every byte of information your fleet generates with optional passive GPS. Event alarms and scheduled alerts ensure a healthier fleet and eliminates data entry.