Automated fueling management for fleets
Ward's automated fueling management solution provides a secure fleet fueling system and ensures every drop of fuel is accurately accounted for. Fuel Control Terminals automate access. User-friendly Fuel View software tracks and manages fuel from storage tanks to vehicle tanks and beyond. Complete site and fleet analysis through detailed dashboards and in-depth customized reports provide a total picture of your fleet's fuel usage and cost.
Real-time GPS and Telematic Solutions
Capture rich, second-by-second data on vehicle position, speed, fuel use, idling, and more with GPS fleet management solutions. Through fleet tracking, collect data on location and vehicle health, as well as driving behavior, productivity, and compliance safety. Optimize your fleet with high-performance technology that is scalable, flexible and customizable to suit your exact fleet's needs.
Automate Fuel Management
Fuel View automated fuel management software covers every aspect of running your fleet using preset and custom parameters. At‑A-Glance screens provide insight into the status of sites, overall fleet, and individual vehicles.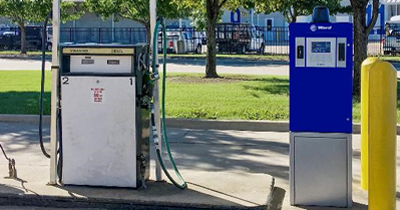 Secure Fueling Access
Fuel Control Terminals securely and simultaniously automate fueling access for multiple fuels, fluids, and EV chargers. Optional configurations include mobile fueling trucks and transit bays.
Vehicle Telematics
CANceivers combine controlled fueling access with driver behavior and vehicle OBD II data retrieval. The all-in-one device collects and transmits crucial telematics and performance data.
New feature rich solutions are fully integrated with our existing products!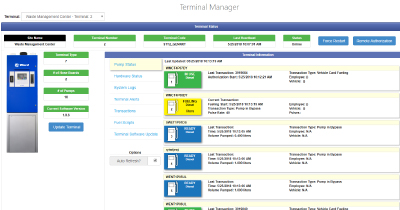 True real-time pump status
Internet of Things Fuel Control Terminal features REST based API design for the advantage of visibility, reliability, and scalability,  including multiple advanced security structures. True real-time and remote control ensure ultimate control.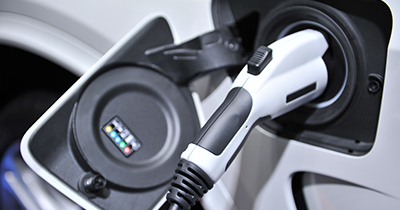 EV charging stations
Ward's suite of solutions now includes EV charging stations from PowerCharge. Ward products are fully compatible with any EV charging station, and Fuel View eliminates the need for networks and report service fees.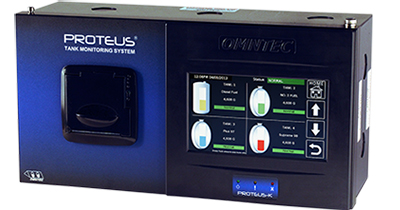 Automatic tank monitoring
Omntec Proteus tank level gauging system monitors fuel and water levels, temperature, and leaks and is fully integrated with Fuel View software. We provide economical and advanced solutions specifically for AST and UST.