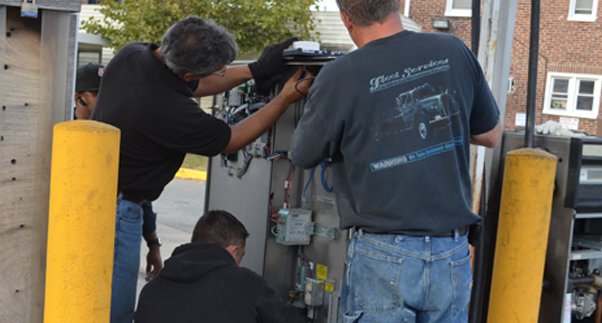 Implementation Process
Upon purchasing your Ward Fleet Fueling solution, you will receive an Implementation Packet outlining the full project and process as well as activity to expect as your custom Ward solution is developed and installed. It is important to read your packet completely and carefully. It lists steps you will be expected to take and information you must provide your Ward Project Manager in order to complete the installation process with as little interruption to your daily business as possible. The process includes:
Analyzing your existing fleet management process to develop custom tailored software
Live test ensures your system is working properly
Software training class in order to get the most benefits from your Fleet Management products
Introductory meeting with the Ward Customer Support team
Implementation Team
You will be contacted by your Implementation Project Manager and introduced to your Implementation Team. The Team works in partnership with your company to develop and install your fully integrated Ward Fuel Management system. Many of our implementation technicians have been with Ward for almost 20 years. These experienced programmers and field technicians personally install, and as required, oversee installation of your Ward components – ensuring each is properly connected and programmed to your 100% satisfaction.